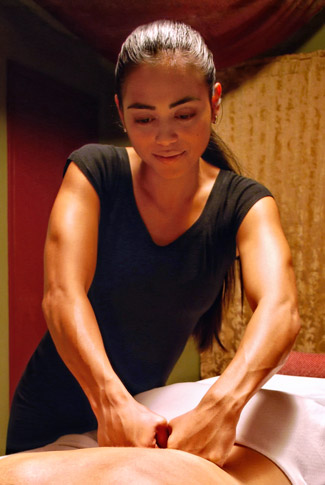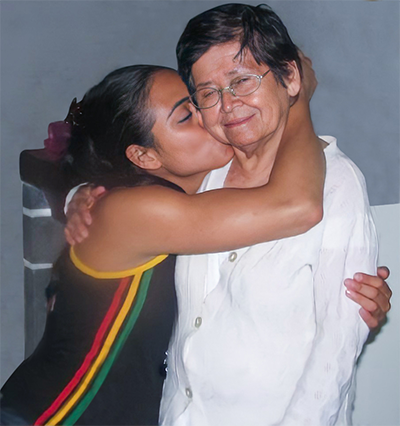 About Jack
Jack Apostol is a professional bodyworker with years experience in delivering various forms of therapeutic massage and bodywork. Jack's passion for helping started at an early age influenced by her grandmother who planted the seed of care and service for others. Her formal education is in business, but she's constantly honing her skills based on her keen interest in anatomy and body mechanics.
She has been privileged to offer holistic care since 2006. Today, she holds the following credentials:
• Certified Rolfer – The Rolf Institute of Structural Integration® (Boulder, Colorado)
• Holistic Health Practitioner – International Professional School of Bodywork (IPSB), (San Diego, CA)
• Traditional Thai Massage Specialization. – IPSB (San Diego, CA)
• Traditional Thai and Herbal Thai Massage – The Old Medicine Hospital Shivagakomarpaj, (Chiang Mai, Thailand)
• Symmetry Practitioner Level 2 (San Diego, CA)
• Lypossage Cellulite and Body Contouring™ (Las Vegas, NV)
• Kinesio Taping Method (KTM) - (Las Vegas, NV)
• Visceral Manipulation - European Rolfing Association (Munich, Germany)
• Broad range of additional courses related to holistic health arena
Jack has worked extensively with office workers in coping with numerous office-related conditions, car accident injuries, and sports injuries and treatments. People from all walks of life, ranging from adolescents to seniors; and from casual and professional athletes to health care professionals make use of her skills and education. Jack enjoys philanthropy and being a small part of making a difference. Her volunteering had included Being Alive San Diego, assisting individuals suffering from AIDS and HIV, among others.
When she is not working, Jack spends most of her time doing physical activity, practicing mainly weight training, swimming, and boxing or coaching swimming. She is currently working on learning her fourth language. To all those seeking therapeutic wellness, feel invited to come and experience a greater level of physical and emotional ease and comfort, and to enter a richer, and more meaningful relationship with your own body.